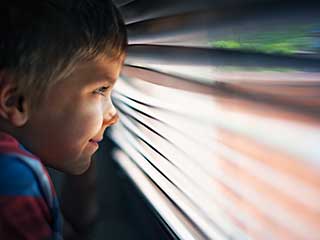 With the huge array of different window treatment styles, it may feel overwhelming to try to find the right one for your needs! That's where our Berkeley Venetian blinds experts come in. We'll assist you with our years of extensive experience, and free consultations, so you'll have the perfect set of coverings for your home or business before you know it. Venetian blinds have become one of the best, classic choices, that has withstood the test of time. If you want something that will stay in fashion for years to come, Venetian-style window treatments can offer that!
Faux Wood and Wood Venetian Blinds
Whether you're looking to get the look of wood Venetian blinds without the price, or are interested in the real thing, we've got you covered! No pun intended… Wooden Venetian blinds make for a lovely addition to any space and give a classy air that's sure to impress. From your home office to complementing a sitting room, our team can suit the wood staining color to meld with your décor. Faux wood Venetian blinds can look like the real thing while staying more affordable, and requiring less maintenance. However, real wood is also gorgeous, and available as long as you don't mind the upkeep.
Metal Blinds For Berkeley Windows
We're happy to work with you and go over all of your wants and needs to determine the most suited material for your new blinds. Metal Venetian treatments are the most affordable option, even if they may not be the prettiest. This makes aluminum Venetian blinds good for Berkeley offices or businesses that simply need effective window treatments. Aluminum is also a simple and less expensive option, and are also durable to last for a long time. If you prefer treatments that won't require much maintenance, vinyl or PVC Venetian blinds could be just what you need.
Reliable Motorized Venetian Blinds
Motorized Venetian blinds come with a host of benefits to make your life easier! They have Wi-Fi capability, which means you can operate them using an app on any smart device, even if you're away from home! Remote control is also an option, as are sensors that will automatically open or close them according to your desires. Timer functions will also let you move them according to your schedule, without you needing to do a thing! From simplifying your lifestyle to helping to keep your home cooler, Motorized Venetian blinds are a huge step up.
Better Sleep with Blackout Venetian Blinds
Regular window coverings don't always do enough to block outside light from coming in and keeping you awake. This is especially true if you want to sleep during the day. This is where blackout Venetian blinds come in! These window treatments will completely keep out all light, especially thanks to being custom made by our experts so there won't be any cracks or gaps. Just because they're blackout blinds doesn't mean you're stuck with only one type of material either. You can choose between whatever style looks best in the area and suits your décor the most. Looking for a great source for blackout Venetian blinds in the Berkeley area? We service all of San Francisco and nearby regions, so we're happy to book you for a free consultation appointment at your home or office. Call today to schedule!