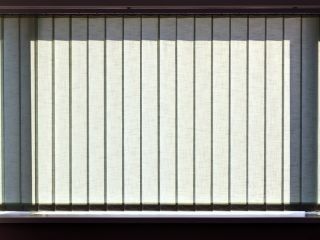 Windows are a key element in any home or office, providing natural light, fresh air, and a connection to the outside world. But they can also present challenges, such as unwanted glare, privacy concerns, and energy loss. That's where window treatments come in, and at Berkeley Blinds & Shades, we offer a wide range of stylish and functional options, including vertical blinds.
Vertical blinds are a popular choice for their versatility, affordability, and ease of use. They consist of long, vertical slats that can be adjusted to control light and privacy. Our selection includes a variety of materials, such as fabric, vinyl, and aluminum, as well as a range of colors and patterns to match any decor style. Whether you want to add a pop of color or create a minimalist look, our vertical blinds can help you achieve your desired aesthetic.
The Key to a Seamless Vertical Blind Experience with Berkeley Blinds & Shades
At Berkeley Blinds & Shades, we understand that choosing the right window treatment is just the first step. That's why we also offer professional installation services to ensure a seamless and hassle-free experience. Our experienced technicians will measure your windows, install your new vertical blinds, and leave your space looking better than ever before.
The Benefits of Vertical Blinds for Your Home or Office
Versatility: Vertical blinds are suitable for any room in your home or office, from bedrooms to living rooms to conference rooms.
Light Control: With vertical blinds, you can adjust the slats to control the amount of light that enters your space. This can help reduce glare and protect your furniture from fading.
Privacy: Vertical blinds offer excellent privacy control, making them ideal for bedrooms, bathrooms, and other areas where privacy is essential.
Energy Efficiency: Vertical blinds can help reduce energy costs by blocking out heat in the summer and insulating your space in the winter.
In Conclusion
If you're looking for stylish and functional window treatments for your home or office, look no further than Berkeley Blinds & Shades. Our selection of vertical blinds for windows is unmatched, with a variety of materials, colors, and patterns to choose from. Plus, our professional installation services ensure a hassle-free experience. Contact us today to schedule a free consultation and take the first step towards transforming your space with vertical blinds.